different Rolling Stones vinyl 7"s* have been issued worldwide [which includes 712 UK

and 661 US

releases], as of Sunday 24 January 2021.

* 1754 releases + 2990 variations.
You can't judge a cover by looking at its number!
Members
[log in for full access]
Exclusive book!
The Rolling Stones Japanese singles & EPs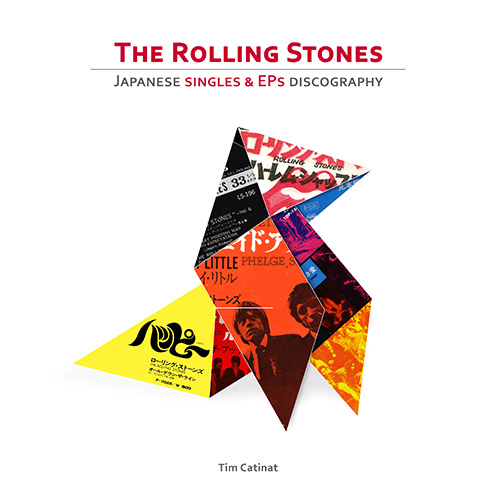 The 7"s quiz
---
A very single-minded test on the Rolling Stones worldwide singles' discography.
Welcome to the Rolling Stones worldwide 7"s discography !


Stones7.com is strictly dedicated to the band's 7" singles and EPs worldwide from 1963 to nowadays. Daily updated, it has been the most serious and complete reference in its field since 2000 [also the best price guide].
Visitors can discover and browse freely parts of this site, including one country's discography every new week [currently 'Peru'] and the single of the day [currently 'She Was Hot' - picked according to its release date].
For a little annual fee, members only have full access to all countries discographies, song by song browsing, price guide, and in-depth datas. [+]
Note : because of the nature, longevity and passionate involvement of this site, no fancy book or publication can reasonably approach its content or accuracy [more than 16,000 pictures documenting 4744 records]. More about this site here.
This week's pick is
Peru
, which counts
32
releases +
58
variations.


Discovered!
---
The second French jukebox single 'Carol' [72025] in a glossy titled PS!



What the fake!? Don't be fooled by counterfeits / fakes and fantasy repros. This page will help you identifying what's real and what's not.

'She Was Hot' was released as a 7" single in the UK on January 23, 1984, where it peaked at #42.
Its US counterpart, released at the same time, reached #44.
She Was Hot' is the second single from the band's 1983 album 'Undercover'. Written by Mick Jagger and Keith Richards, the song is notable as both original Rolling Stones pianist Ian Stewart and his replacement Chuck Leavell perform on the recording [which first began in late 1982].
A memorable video was produced for the song, featuring actress Anita Morris who semi-comically tempts each member of the band. The video version includes the complete second verse ending with "Grab a cab, grab a cab, and baby, come right by".
The Rolling Stones resurrected 'She Was Hot' for the 2006 US leg of their 'A Bigger Bang' tour. A performance of the song was captured for the 2008 concert film and live album 'Shine A Light'.

Its B-side 'Think I'm Goi... [+]


Latest single releases
---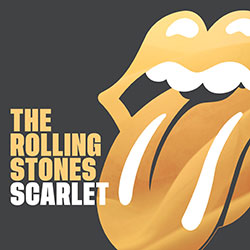 The new unreleased track Scarlet, digitally out on July 22, 2020, was released as a 7" PS on sept. 4 along with the 'Goats Head Soup' reissues.

Rock And A Hard Place and Almost Hear You Sigh, respectively recorded live in NJ, USA, and in Tokyo, from the Steel Wheels' tour have been released on a limited edition 10" picture disc on the RSD on sept. 26, 2020.