different Rolling Stones vinyl 7"s* have been issued worldwide [which includes 678 UK

and 643 US

releases], as of Monday 14 October 2019.

* 1765 releases + 2895 variations.
You can't judge a cover by looking at its number!
Members
[log in for full access]
Exclusive book!
The Rolling Stones Japanese singles & EPs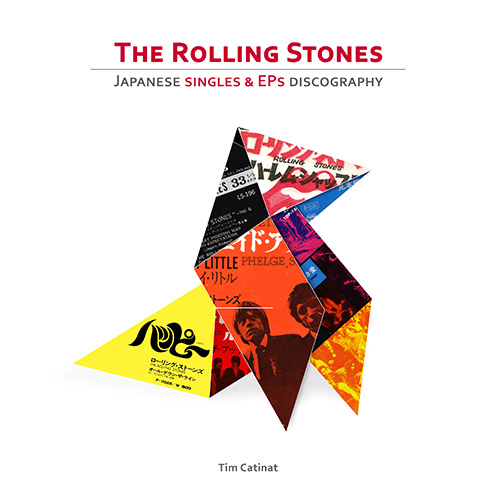 The 7"s quiz
---
A very single-minded test on the Rolling Stones worldwide singles' discography.
Welcome to the Rolling Stones worldwide 7"s discography !


Stones7.com is strictly dedicated to the band's 7" singles and EPs worldwide from 1963 to nowadays. Daily updated, it has been the most serious and complete reference in its field since 2000 [also the best price guide].
Visitors can discover and browse freely parts of this site, including one country's discography every new week [currently 'USA'] and the single of the day [currently 'Doom And Gloom' - picked according to its release date].
For a little annual fee, members only have full access to all countries discographies, song by song browsing, price guide, and in-depth datas. [+]
Note : because of the nature, longevity and passionate involvement of this site, no fancy book or publication can reasonably approach its content or accuracy [more than 16,000 pictures documenting 4660 records]. More about this site here.
This week's pick are the
USA
, which counts
121
releases +
522
variations.


Discovered!
---
The second French jukebox single 'Carol' [72025] in a glossy titled PS!



What the fake!? Don't be fooled by counterfeits / fakes and fantasy repros. This page will help you identifying what's real and what's not.

'Doom And Gloom' was released for download on October 11, 2012.
Credited to Mick Jagger and Keith Richards, 'Gloom And Doom' is one of the two songs that Mick Jagger, Keith Richards, Charlie Watts and Ronnie Wood recorded in Paris in August 2012 and which were included into the best-of compilation 'Grrr!' out on Nov. 12.
'Grrr!' was available into four formats: a 3-CD, 50-track collection with a 24-page booklet; a 3-CD, 50-track deluxe edition with a 36-page hardback book and five postcards; a 4-CD, 80-track 'super deluxe edition' with a bonus CD, poster and other goodies including a 4-track 7" EP of BBC sessions at Camden Theatre in 1964; and a 50-track 12-inch vinyl box set. All formats will include classic Stones cuts like 'Start Me Up', '(I Can't Get No) Satisfaction', 'Honky Tonk Women', 'Jumpin' Jack Flash' and many more fan favorites.

'Gloom And Doom', produced by Don Was and remixed by Jeff Bhaskar, was releas... [+]


Latest official 7" release
---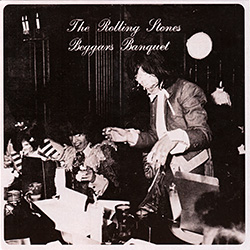 A replica of the rare Beggars Banquet Japanese promo flexi was made by Abkco on 30 November 2018, as part of the 50th anniversary edition of the album which also contains a one-sided 12" mono version of 'Sympathy For The Devil'.