different Rolling Stones vinyl 7"s* have been issued worldwide [which includes 680 UK

and 643 US

releases], as of Saturday 7 December 2019.

* 1765 releases + 2898 variations.
You can't judge a cover by looking at its number!
Members
[log in for full access]
Exclusive book!
The Rolling Stones Japanese singles & EPs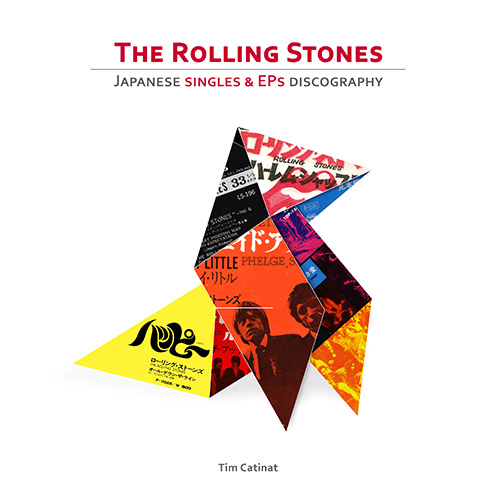 The 7"s quiz
---
A very single-minded test on the Rolling Stones worldwide singles' discography.
Welcome to the Rolling Stones worldwide 7"s discography !


Stones7.com is strictly dedicated to the band's 7" singles and EPs worldwide from 1963 to nowadays. Daily updated, it has been the most serious and complete reference in its field since 2000 [also the best price guide].
Visitors can discover and browse freely parts of this site, including one country's discography every new week [currently 'Japan'] and the single of the day [currently 'She's A Rainbow' - picked according to its release date].
For a little annual fee, members only have full access to all countries discographies, song by song browsing, price guide, and in-depth datas. [+]
Note : because of the nature, longevity and passionate involvement of this site, no fancy book or publication can reasonably approach its content or accuracy [more than 16,000 pictures documenting 4663 records]. More about this site here.
This week's pick is
Japan
, which counts
140
releases +
133
variations.


Discovered!
---
The second French jukebox single 'Carol' [72025] in a glossy titled PS!



What the fake!? Don't be fooled by counterfeits / fakes and fantasy repros. This page will help you identifying what's real and what's not.

'She's A Rainbow' was released as a 7" single in the US on December 1, 1967, where it peaked at #25.
Written by Mick Jagger and Keith Richards, 'She's A Rainbow' was recorded on 18 May 1967. It is most famous for its vibrant piano by Nicky Hopkins, Brian Jones' use of the mellotron, and its rich lyricism by Jagger. John Paul Jones, later of Led Zeppelin, arranged the strings of this song during his session days.
Despite rumours, none of the Beatles performs on this track. Backing vocals were by Jagger and Richards.
The lyrics in the chorus share the phrase "she comes in colours" with the song of that title by Love released in December 1966. The song uses humorous devices including, towards the ending of the song, when the strings play out of tune and off key, during the instrumental introduction. Also, the rest of the Stones, are singing their 'La La's' like little children. Finally the song ends on an unusu... [+]


Latest official 7" release
---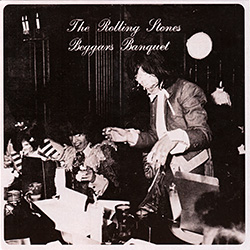 A replica of the rare Beggars Banquet Japanese promo flexi was made by Abkco on 30 November 2018, as part of the 50th anniversary edition of the album which also contains a one-sided 12" mono version of 'Sympathy For The Devil'.