The Lantern

|

Bootlegs A-Z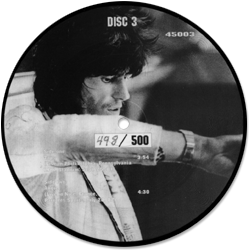 The word 'bootleg' originates from the practice of smuggling illicit items in the legs of tall boots, particularly the smuggling of alcohol during the American Prohibition era. This term has become an umbrella term for illicit, unofficial, or unlicenced recordings, including vinyl LPs, bootleg silver CDs, or any other commercially sold bootlegged media or material.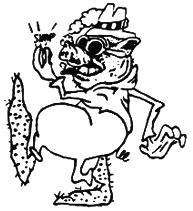 Many bootlegs consist of private or professional studio recordings distributed without the artist's involvement, including demos, works-in-progress or discarded material. These might be made from private recordings not meant to be widely shared, or from master recordings stolen or copied from an artist's home, a recording studio or the offices of a record label. A number of bootlegs originated with FM radio broadcasts of live or previously recorded live performances. However, the most common type is the
live bootleg
, or
audience recording
, which is created with sound recording equipment smuggled into a live concert.
Since their first ever bootleg live album '
Liver Than You'll Ever Be
' in 1969 on Lurch Records, the
Rolling Stones
have been one the most bootlegged band in the world.
Thousands of different bootlegs exist on the band [not to be confounded with
fakes
].
This comprehensive and detailed A-Z listing of the existing bootlegs on 7" by the band [no V/A compilations] has been compiled from various publications and collectors' inputs over the years since 2000 and is updated weekly.