different Rolling Stones vinyl 7"s* have been issued worldwide [which includes 687 UK

and 652 US

releases], as of Monday 13 July 2020.

* 1765 releases + 2927 variations.
You can't judge a cover by looking at its number!
Members
[log in for full access]
Exclusive book!
The Rolling Stones Japanese singles & EPs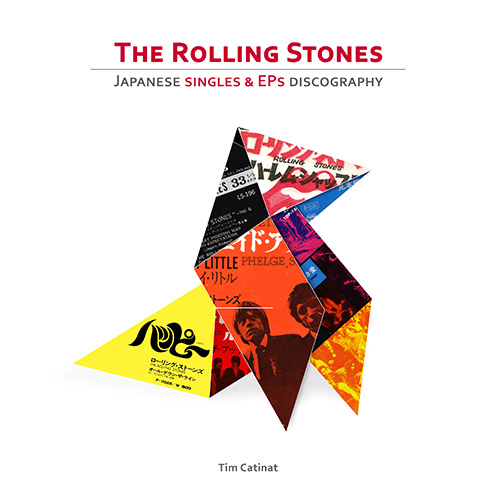 The 7"s quiz
---
A very single-minded test on the Rolling Stones worldwide singles' discography.
Welcome to the Rolling Stones worldwide 7"s discography !


Stones7.com is strictly dedicated to the band's 7" singles and EPs worldwide from 1963 to nowadays. Daily updated, it has been the most serious and complete reference in its field since 2000 [also the best price guide].
Visitors can discover and browse freely parts of this site, including one country's discography every new week [currently 'Brazil'] and the single of the day [currently 'Honky Tonk Women' - picked according to its release date].
For a little annual fee, members only have full access to all countries discographies, song by song browsing, price guide, and in-depth datas. [+]
Note : because of the nature, longevity and passionate involvement of this site, no fancy book or publication can reasonably approach its content or accuracy [more than 16,000 pictures documenting 4692 records]. More about this site here.
This week's pick is
Brazil
, which counts
60
releases +
21
variations.


Discovered!
---
The second French jukebox single 'Carol' [72025] in a glossy titled PS!



What the fake!? Don't be fooled by counterfeits / fakes and fantasy repros. This page will help you identifying what's real and what's not.

'Honky Tonk Women' was released as a 7" single in the US on July 11, 1969, where it peaked at #1.
Its UK counterpart, released on July 4, 1969, also reached #1.
'Honky Tonk Women' was written by Mick Jagger and Keith Richards while on holiday in Brazil from late December 1968 to early January 1969. Inspired by Brazilian gauchos at the ranch where Jagger and Richards were staying in Matão, São Paulo, the song was originally conceived as an acoustic country song.

Two versions of the song were recorded by the band: the familiar hit which appeared on the 45 single and their 1960s compilation 'Through the Past, Darkly (Big Hits Vol. 2)'; and a honky-tonk version entitled 'Country Honk' with slightly different lyrics, which appeared on 'Let It Bleed'. The concert rendition of the song featured on 'Get Yer Ya-Ya's Out!' differs from both the hit version and the country version, with a markedl... [+]


Latest single releases
---

The new track Living In A Ghost Town, created & recorded in Los Angeles, London and in isolation, was released on YouTube on April 23, 2020 and will be released on purple and orange vinyl on June 25, 2020, on 10" in PS!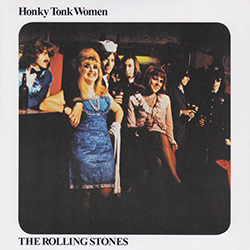 A mono reissue of the US single Honky Tonk Women in PS was part of the Abkco box set released for the 50th anniversary edition of 'Let It Bleed' on November 1, 2019.