is the number of different Rolling Stones vinyl 7"s* issued worldwide, as of Wednesday 22 May 2013.

* 1725 releases + 2381 variations.
You can't judge a cover by looking at its number!
Members
[log in for full access]

An obscure pressing of the 1980' single 'Emotional Rescue' from Zimbabwe!


Collectors picks
---
A nice independent and recent initiative is 'Discografia Portuguesa A 45 RPM', a 100% Portuguese 7"x7" book by Abel Rosa, Jorge Nogueira and Pedro Freitas Branco on the local Stones 7" discography. Read more / order here.
---

On the web side, the Rolling Stones collectors cave is a free forum dedicated to collecting the band's vinyl and memorabilia. Launched by Oz thorough collectors Peter Hinds and Rob Macafferty about 2 months ago, it already offers most interesting threads documented with numerous pictures.
---

What the fake!? New technos enable one to manufacture fantasy sleeves which unfortunately often find their way on Ebay or other sites and fool amateurs. This page will help you identifying what's real and what's not.
Welcome to the Rolling Stones worldwide 7"s discography !

Stones7.com is a site strictly dedicated to the band's 7" singles and EPs worldwide from 1963 to nowadays. Nearly daily updated, it has been the most serious and complete reference in this field since its creation in 2000. More about it here.

Visitors can discover and browse freely parts of this site, including one country's discography every new week [currently 'Salvadore (El)'] and the single of the day [currently 'I Don't Know Why' - actually picked according to its release date].

For a little annual fee, members only have full access to all countries discographies, song by song browsing, price guide, and in-depth datas.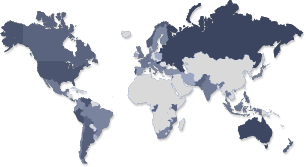 This week's pick is
Salvadore (El)
, which counts
3
releases.

News
---

The Rolling Stones second 7" EP Five By Five was reissued in mono for the Record Store Day [April 20, 2013] both in the EU and the US.
---

'
Doom And Gloom
' was the last studio single by the band, recorded in Paris in summer 2012 and was released as a 10" on November 23, 2012.

'I Don't Know Why' was released as a 7" single in the UK on May 23, 1975.
Its US counterpart, released at the same time, reached #42.
'I Don't Know Why' - sometimes listed as 'I Don't Know Why I Love You' - is a 1968 song by Stevie Wonder, from the album 'For Once in My Life' and was the B-Side of the 1969 hit 'My Cherie Amour'. The song was recorded when Stevie was only 18 years old.

The Rolling Stones' version was recorded on June 30, 1969. The band was mixing the song when they learned that Brian Jones had died [July 3, 1969].
The single was released worldwide in 1975 with 'Try A Little Harder' on B-side, a 1964 number from the vaults where Mick Jagger would actually be the only band member to perform. Both tracks were extracted from the 'Metamorphosis' compilation album out that same year [1975].

The single only entered the charts in the US.
First pressings miscredited the song... [+]