Discovered!
From time to time, an undocumented one-of-a-kind or long forgotten record pops up out of the blue.
Here is a place to show off the most recent discovery of the kind for the first time [official 7" only format].




Leave no stone unturned! Let the world know about an unusual nugget you've just found, send full details here.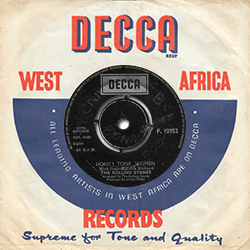 Honky Tonk Women from Nigeria | November 2021

Only very recently surfaced a few singles from Nigeria where foreign bands could be heard through BCNN [the Broadcasting Corporation of Northern Nigeria] in the 60's and 70's.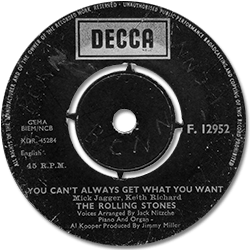 Strangely 'Honky Tonk Women' was released twice in this country, on black promo labels and on blue ones, with minor differences.

If Nigerian pressings do not mention their country of origin on labels they typically sport the word 'English'.

Lucky collectors would find such single housed in a great looking Decca West Africa company sleeve.


Estimated value :

220 €