Discovered!
From time to time, an undocumented one-of-a-kind or long forgotten record pops up out of the blue.
Here is a place to show off the most recent discovery of the kind for the first time [official 7" only format].




Leave no stone unturned! Let the world know about an unusual nugget you've just found, send full details here.

'Everybody Needs Somebody To Love' misprinted EP cover from Spain | May 2016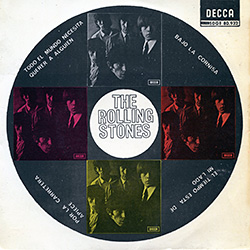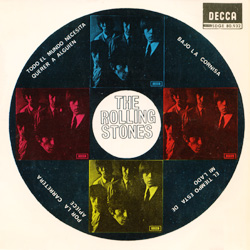 Issued in early 1965, the 6th Spanish EP of the band 'Everybody Needs Somebody To Love' [Decca SDGE 80.932], was already famous for miscrediting the Drifters' classic 'Under The Boardwalk' to 'Jagger, Richards'. On top of this, depending on the versions, the track is sometimes misspelled 'Under The Beardwalk' on labels.

What's even rarer though certainly is the 3-tones cover version of this EP.
Indeed, the unique artwork of this EP uses a repeated picture [from the band's second UK LP] supposedly colorized in blue, red, yellow, and magenta [at 12, 3, 6, and 9 O'Clock]; yet a few copies were apparently printed missing the cyan film which led the first picture black & white, and the general background fully black.



This likely appears to be a misprint, as this version of the cover has only been seen twice so far, the other copy housing the promo/test version of this record on white Columbia labels.

Estimated value :

150 €