Discovered!
From time to time, an undocumented one-of-a-kind or long forgotten record pops up out of the blue.
Here is a place to show off the most recent discovery of the kind for the first time [official 7" only format].




Leave no stone unturned! Let the world know about an unusual nugget you've just found, send full details here.

'Brown Sugar' from Madagascar | December 2014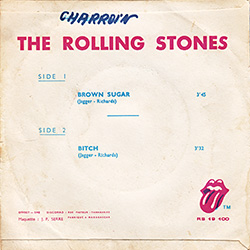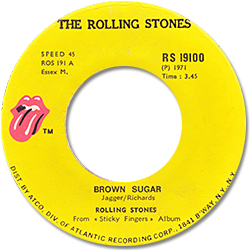 The first Rolling Stones' Malagasy record found is an original 1971' release of 'Brown Sugar' on the local Discomad label.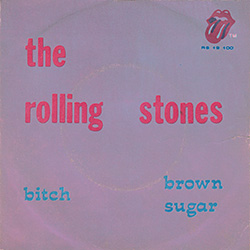 Its unique 'art sleeve' with flipbacks offers a very rough design, with different lettering on its back. Although printed locally, labels, as their South African cousins, bear a US-like Rolling Stones Records design - up to the copyright rim line in the bottom; matrices in the groove also are similar with the root number ROS 191. Mention of manufacturing is made in French language on rear because of Madagascar's appartenance to Francophony.

2019' note : 'Wild Horses' was also spotted since on this island in a similar unique art sleeve. More releases may exist yet demand was low. Also, 'Angie' only (no PS made) was released not far from there, in Mozambique, in 1973.


Estimated value :

300 €