Discovered!
From time to time, an undocumented one-of-a-kind or long forgotten record pops up out of the blue.
Here is a place to show off the most recent discovery of the kind for the first time [official 7" only format].




Leave no stone unturned! Let the world know about an unusual nugget you've just found, send full details here.

'Complicated' PS from Iran | October 2012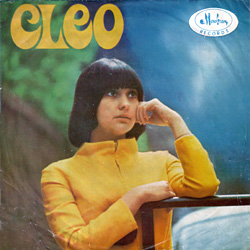 'Complicated' is the least you can say bout this unearthed Iranian picture sleeve EP from 1967 on Monogram records.
First discovered on green vinyl and distributed into company sleeve, this very scarce and exclusive 100% Rolling Stones compilation includes 'Complicated' [gladly retitled 'Complication' here], 'My Obsession' [in one word!], 'Miss Amanda Jones' [which losts her last name for 'Miss Amanda'], and 'Connection' [one 'n' only please]. As if charm was not enough, the A-side also wrongly mentions number 7911 on A-side instead of 3911.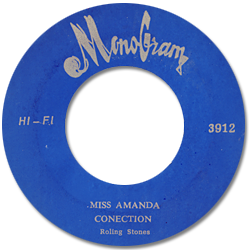 But the adventure did not end there.
It is only recently that a picture sleeve showed up for the black vinyl issue of this record [exact same labels and matrices numbers], Monogram strangely revamping French singer Cleo's EP picture cover for 'La Standardiste' [her third EP on Vogue, out in 1967] on their usual thin paper. To make it more complicated, catalogue number on rear would read 'EX 162', not matching with labels.

This is one of the 3 EPs from this country by the Stones bearing a 'girl' on the cover having nothing to do with the band, yet contrarily to many other Iranian compilation EPs mixing Stones's tracks with other artists, these genuinely belong to the sole Rolling Stones discography.



Estimated value :

200 €