The Lantern

|

solo singles

|

Brian Jones, Charlie Watts, Ian Stewart, Mick Taylor, Nicky Hopkins...
Brian Jones
[guitarist]
---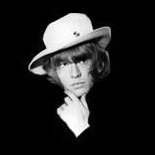 Brian Jones - single
co.
view
catalogue number
titles
year
1960s Records REP045
Selected Extracts From The Original Soundtrack of A Degree Of Murder
2022

Rolling Stones's founder Brian Jones never released any solo efforts during his short living.
His project 'Brian Jones Presents The Pipes Of Pan At Joujouka' was issued in 1971, 2 years after his death, and was not subject to any 7" single release.
In early 1967, Brian found time in between the band's tours to write and record the soundtrack to the film "Mord und Totschlag", starring his then partner Anita Pallenberg as Marie. If the soundtrack never was officially released, the London-based company 1960s Records decided to put out a 7" EP of its highlights in early 2022. Jones plays sitar, organ, guitar, recorder, bass, banjo, dulcimer, and harmonica. Among others, Jimmy Page, Nicky Hopkins, Kenney Jones also featured on this record engineered by Glyn Johns. The record can be ordered directly here.
Charlie Watts
[drummer]
---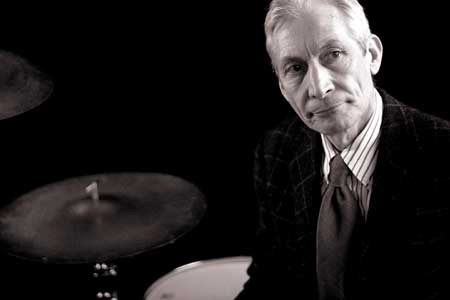 In the late 70s, Charlie Watts joined Ian "Stu" Stewart in the back-to-the-roots boogie-woogie band Rocket 88, which featured many of the UK's top jazz, rock and R&B musicians. During the 1980s, he toured worldwide with a big band that including names like Evan Parker, Courtney Pine, and Jack Bruce [also a member of Rocket 88].
In 1991, he organised a jazz quintet as another tribute to Charlie Parker 'From One Charlie' [its limited edition box set included a reissue of its 1964 cartoon tribute 'Ode to a High Flying Bird' and a 10" pressing of the record].
Charlie Watts - singles
co.
view
catalogue number
titles - CD-only artwork
year
Continuum 1014864107
Practising, Practising, Just Great
1991
Continuum 12201-2
Loverman [edit + LP version]
1992
Continuum 13310-2
I'll Be Around
1993
Continuum CDCTUM 103
My Ship
1993
Pointblank CWCDJ 96
I've Got A Crush On You
1996
Sanctuary ASV1007
Faction [Live at Ronnie Scotts]
2004
1993 saw the release of '
Warm And Tender
', by the
Charlie Watts Quintet
, which included vocalist
Bernard Fowler
. This same group then released '
Long Ago And Far Away
' in 1996. Both records included a collection of Great American Songbook standards.
After a successful collaboration with
Jim Keltner
on the
Stones
' '
Bridges to Babylon
',
Charlie
and
Jim
released a techno/instrumental album called simply '
Charlie Watts / Jim Keltner Project
'.
'
Watts At Scott's
' was recorded with his group,
The Charlie Watts Tentet
, at the famous jazz club in London,
Ronnie Scott's
.
In April 2009
Charlie Watts
started to do concerts with "
The ABC&D of Boogie Woogie
" together with pianists
Axel Zwingenberger
and
Ben Waters
plus his childhood friend
Dave Green
on bass.
In all, 6 promotional only CD singles by
Charlie Watts
were released.
Mick Taylor
[guitarist]
---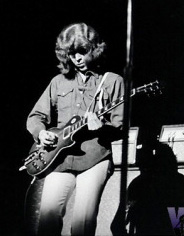 Mick Taylor - singles
co.
view
catalogue number
titles
year
ION/WEA 821003
Catch As Catch Can / For My Life [w/ Robin Millar]
1975
Columbia 1-11065
Leather Jacket II - remixed version [promo]
1979
Funhouse FXD 5029
Laudromat Blues / You Gotta Move - live
1990
Sensible Music SM1
Mick Taylor All Star Blues Band [4-t promo EP]
1996
Former guitarist for the Rolling Stones [1969-1974], but also ex-John Mayall's Bluesbreaker [before] and part of the Jack Bruce Band [after], Mick Taylor issued his first solo album 'Leather Jacket' on Columbia in 1979, supported by a discreet 7" of the same name [promo version different from the album's].
Also active as a session guitarist, he would collaborate to projects with Mike Oldfield, Herbie Mann [notably for a stunning instrumental version of 'Bitch'], Robin Millar [one single on WEA in 1975], Nicky Hopkins, John Phillips, Elliott Murphy, or Little Feat. In the early 80's, he gave hand to Bob Dylan on a few albums and toured with the man. Since his second effort 'Stranger In This Town' in 1989, Mick Taylor has kept touring and recording, as well as partipating to various projects, including a few Carla Olson's albums.
* note that the Mick Taylor who had a 7" on CBS in 1965 in the UK is a different musician!

Ian "Stu" Stewart
[pianist]
---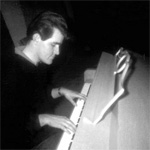 Ian Stewart was first to respond to Brian Jones's advertisement in Jazz News of 2 May 1962 seeking musicians to form a rhythm & blues group and never left the band since its first gig under the name The Rollin' Stones at the Marquee Club on 12 July 1962. In early May 1963, the band's manager, Andrew Loog Oldham, said Stewart should no longer be onstage, that six members were too many for a popular group and that the burly, square-jawed Stewart didn't fit the image. He said Stewart could stay as road manager and play piano on recordings. Stewart accepted this demotion.
'Stu' contributed piano, organ, marimbas and/or percussion to all Rolling Stones albums released between 1964 and 1986, except for 'Beggars Banquet'.
Shortly after Stewart's death [end of 1985], Mick Jagger said: "Stu was the one guy we tried to please. We wanted his approval when we were writing or rehearsing a song. We'd want him to like it."
Ian Stewart - single
co.
view
catalogue #
titles
year
Decca F.12354
Bobbie Miller / Stu-Ball [IS & The Railroaders]
1966
In 2011, Ben Waters, one of world's leading boogie woogie/rock'n'roll piano players, issued the album 'Ian Stewart tribute - Boogie 4 Stu' on which all the Stones's members collaborated.
'Stu' shared a unique - and highly collectable - single on the B-side of Bobbie Miller in 1966, under the name 'Ian Stewart & The Railroaders', produced by Bill Wyman.
Nicky Hopkins
[pianist]
---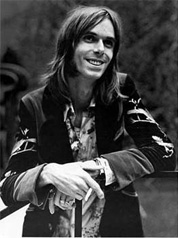 Nicky Hopkins - singles
co.
view
catalogue number
titles
year
CBS 202055
Mr. Big / Jenni
1966
Polydor BM 56175
Mister Pleasant* / Nothing As Yet*
1967
MGM 1419
'Top Pops No.1' - medleys
1968
CBS 1241
Banana Anna / Pig's Boogie
1973
CBS 1328
Speed On / Sundown In Mexico
1973
CBS 1574
Speed On / Pig's Boogie
1973
CBS 2051
Waiting For The Band / The Dreamer
1974
One of London's most in-demand session pianists in the 60's, Nicky Hopkins performed on many hit recordings from this period, producing a couple of singles and an album of his own. He worked extensively for leading UK independent producers Shel Talmy, Andrew Loog Oldham, and with the The Kinks, The Move, The Who and The Rolling Stones.

Hopkins played on the Stones' studio albums from 'Their Satanic Majesties Request' [1967] to 'Black And Blue' [1976], including the prominent piano parts in 'She's A Rainbow' and 'Sympathy For The Devil'. He would rather play the Stones' slower, ballad-type songs, with longtime Stones keyboardist Ian Stewart playing on traditional rock numbers.
Member of the Jeff Beck Group in 1967, the short-lived Sweet Thursday in 1969, and helping defining the "San Francisco sound" with inputs into Quicksilver Messenger Service and Jefferson Airplane, Nicky Hopkins released his second solo album in 1973 entitled 'The Tin Man Was a Dreamer' [feat. Mick Taylor].
His third and last solo album, 'No More Changes' [from which was extracted his last single] was released in 1975. A fourth album, 'Long Journey Home', remains unreleased.
At the time of his death [aged 50, in 1994], Nicky Hopkins was working on his autobiography with Ray Coleman.
Note that a 1966 single [on Fontana] by Nigel Hopkins is mistakenly taken for a Nicky Hopkins 7" among collectors.
Ian McLagan
[pianist]
---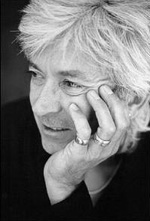 In the 1960s Ian McLagan played keyboards and sang backing vocals as a member of the Small Faces. The band name changed for 'the Faces' in 1969, after Steve Marriott left the group and Rod Stewart and Ronnie Wood joined it.

Ian McLagan - singles
co.
view
catalogue number
titles
year
Mercury 6167902
Truly / La De La
1979
Mercury MK 130
Little Troublemaker / same [12" PS]
1979
Mercury MER1
La De La / Hold On
1980
Barking Dog GWD90505
Last Chance To Dance [12" EP]
1985
Euclid IESS 0008
Loverman / Innocent Man
2009
The
Faces
split up in 1975, and
McLagan
worked as a sideman for the
Rolling Stones
- both in the studio and on tour - and on various
Ronnie Wood
projects, including
The New Barbarians
.
McLagan
has released several solo albums since the early 80's. An in-demand player, he has filled the role of bandleader with his own
Bump Band
since 1977 [they notably opened for the
Rolling Stones
in
Austin
,
Texas
in 2006].
Visit the
Ian McLagan official site
.

Bobby Keys [saxophonist]
---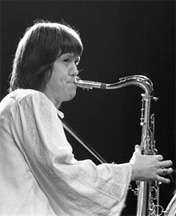 Bobby Keys - singles
co.
view
catalogue number
titles
year
Ring O' 4129
Gimmie The Key / Honky Tonk
1975
Ring O' 2017 102
Gimmie The Key / Honky Tonk
1975
Ring O' 2017 102
Gimmie The Key / Honky Tonk
1975
Wibble Records 2017 102
Gimmie The Key / Honky Tonk
1975
Born the same day than Keith Richards, Bobby Keys started touring at 14 with Bobby Vee and fellow Texan Buddy Holly in 1957.
As a session man, his sax can be heard on albums by The Who, Harry Nilsson, George Harrison, Eric Clapton or Joe Cocker, to name a few.
Keys came into the Rolling Stones around 1969, and with the addition of Mick Taylor, changed the sound of the band [both horns and Taylor made their debut on 'Let It Bleed']. Keys became Richards' new partner in crime, and brilliantly complemented Richard's guitar playing on numerous Stones classics.
From 1973-1975, he participated in John Lennon's famous 'Lost Weekend' in Los Angeles along with Ringo Starr, Harry Nilsson and Keith Moon.
Keys released two albums of his own in the 1970s: a self-titled instrumental album on Warner Bros Records that featured Ringo Starr, George Harrison and Eric Clapton in 1972; and 'Gimme The Key' on Ringo Starr's record label Ring O'Records in 1975 [reissued on CD a year before his death in 2014] from which was extracted his only single.