Swedish 7" discography
[29 official releases + 19 variations]
The Swedish discography mainly is about the 60's and is thightly linked to its British counterpart, adopting most of its couplings and catalogue numbers, while using German printing facilities to help at the production of its own covers from the end of 1964 to 1967 [all singles came into picture sleeves].
The first single 'Not Fade Away' was imported from the UK and housed into a Swedish picture cover, then Swedish and UK pressings were both distributed into PS.
On top of the 3 EPs made by Decca UK for exclusive distribution in Scandinavia - 'The Rolling Stones - Volume 2' [SDE 7501], 'Got Live If You Want It!' [SDE 7502] and 'She Said Yeah' [SDE 7503] - two EPs were produced locally, both in exclusive picture sleeves.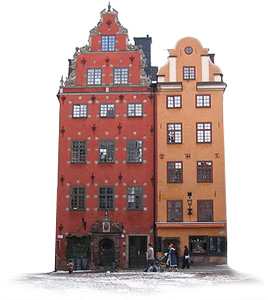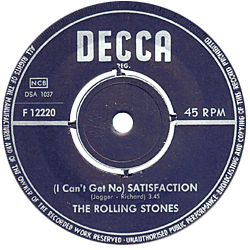 First Swedish Decca labels were light blue, and turned to dark blue in 1965.
As in the UK, the open Decca logo changed for the boxed one in 1967.



During the 70's, only three singles were released on the Rolling Stones Records label, and four in PS on EMI - the last one was 'She's So Cold' in 1980, other releases being imported from Germany or Holland.

For an overview of the UK label variations, please refer to the UK singles and export sections.