Japanese 7" discography / London TOP series [1966-1975]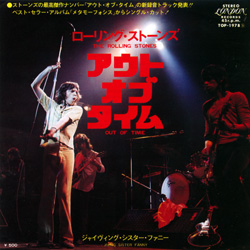 'Sad Day' [TOP 1800] and 'Out Of Time' [TOP 1978] have exclusive live covers, despite studio tracks.
'I Don't Know Why' [TOP 1978] revamped the LP cover from the then recent 'Metamorphosis' compilation album.

As in most countries, these last three original London singles did not sell well and are quite sought-after.