Japanese 7" discography / London - FMS series [1978]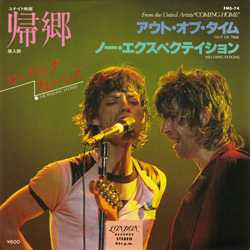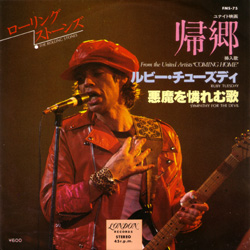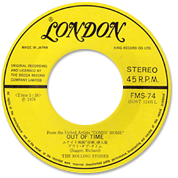 The three singles from the FMS series were issued in 1978 to promote the movie soundtrack 'Coming Home' by Hal Ashby [a woman whose husband is fighting in Vietnam falls in love with another man who suffered a paralyzing combat injury there].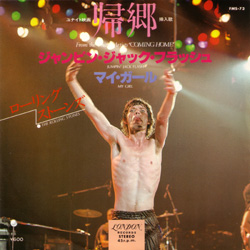 All three are exclusive to Japan and come into stunning standard PS with flipbacks, housing standard London yellow labels records.
Despite 'live' cover artworks, all six tracks are the previously released studio versions.


London FMS series
information
#
view
cat.#
year
titles a-side / b-side
79
FMS 73
09/78
Jumpin' Jack Flash / My Girl
80
FMS 74
09/78
Out Of Time / No Expectations
81
FMS 75
09/78
Ruby Tuesday / Sympathy For The Devil