Japanese 7" discography / London - CM series [1979-1980]
Issued in 1979 and 1980, the four singles from the CM series were an - almost - ultimate attempt by London Japan to revitalise old hits into new fashion disco picture covers.
A tasty job.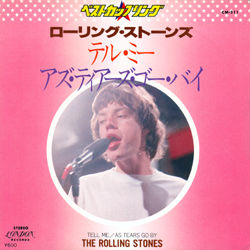 Rare promo white labels exist for the first volume only - otherwise not rare.
The three others singles are more sought-after and came out into standard covers with lyrics on the back.

All singles have usual London yellow labels. Pictures and tracklistings do not match but who cared then?

Note that three of these singles 'Satisfaction' / 'Get Off Of My Cloud' [CM 1091], 'Tell Me' / 'As Tears Go By' [CM 511] and 'Paint It, Black' / 'Lady Jane' [CM 513] have couplings that were already issued in 1973 into the TOP series [respectively TOP 1773, TOP 1772 & TOP 1774] in complete different picture sleeves.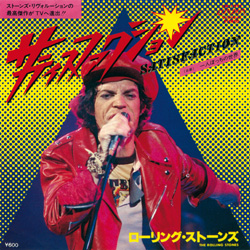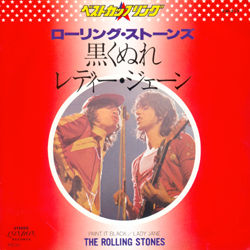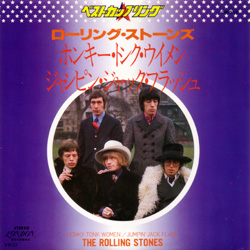 London CM series
information
#
view
cat.#
year
main title
PS - labels
82-a
CM 1091
09/79
Satisfaction / Get Off Of My Cloud
insert PS - wl promo.
82-b
CM 1091
09/79
Satisfaction / Get Off Of My Cloud
insert PS
83
CM 511
11/79
Tell Me / As Tears Go By
standard PS
84
CM 512
02/80
Honky Tonk Women / Jumpin' Jack Flash
standard PS
85
CM 513
02/80
Paint It, Black / Lady Jane
standard PS