Japanese 7" discography / London EPs - 17M series

The London '17M' series were the very first Rolling Stones EPs issued in Japan. Records turn at 331/3 rpm, have plain dark blue labels with the 'open letters' London logo and come - except for the last number - into fold-out PS and an inner '17M series' company sleeve.

'Tell Me' was very popular in Japan, as mainly later reissues would confirm. Exclusively coupled with 'I Wanna Be Your Man', 'It's All Over Now' and 'Carol', the first EP [17M95] used the same picture as the UK EP 'Five By Five'. Incidentally, 'I Wanna Be Your Man' authors were misspelled 'Lemon, McCarthy' on labels.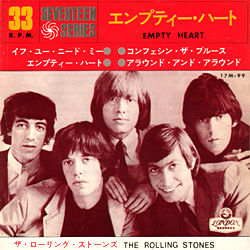 Much rarer, 'Empty Heart' [17M99] gave its title to the Japanese version of 'Five By Five'. Issued in may '65, this EP has a unique cover and, as most countries but the UK, misses the instrumental track '2120 South Michigan Avenue'.

'Heart Of Stone' [17M100] compiles the sides of the US single of the same name and 'The Last Time' [parallely issued as single HIT 485 with the same picture for artwork].

The live EP 'Got Live If You Want It!' [17M101] misses 'Route 66' (as per the UK export version) and was issued into a unique standard glossy picture cover. Front photo is taken from the same sessions as 'Empty Heart' and will be re-designed in 1966 for the single 'Come On' [TOP 1014] as well as the rare reissue of 'Little Red Rooster' [HIT 440] in 1968.


Its back cover is another full picture of the band [also used for the Hong Kong EP edition of 'Satisfaction'], while lyrics remaining on a separate insert.
This is the most common EP from these series, except for its very scarce promotional white labels issue. It was reissued in a new PS in 1968 [LS 172] and 1973 [OH 73].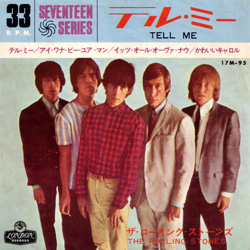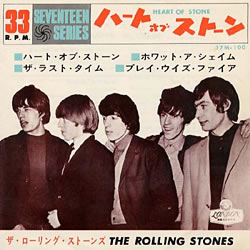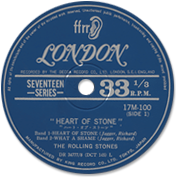 London 17M series
information
#
view
cat.#
date
title
sleeve
1
17M 95
1/1965
Tell Me
fold-out PS
2
17M 99
5/1965
Empty Heart
fold-out PS
3
17M 100
5/1965
Heart Of Stone
fold-out PS
4-a
17M 101
6/1965
Got Live If You Want It!
CS - promo white labels
4-b
17M 101
6/1965
Got Live If You Want It!
hard cover glossy PS