Italian 7" discography
[52 official releases + 126 variations]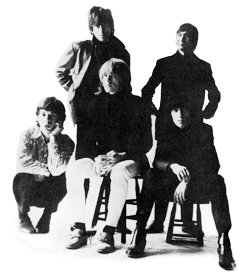 Many beautiful and exclusive picture sleeves were produced in Italy all along the 60's & 70's.
The Decca Italiana catalogue is close to the UK one, enhanced by some extra local editions and catalogue numbers.
Until 1965, picture sleeves artworks are made of a black and white picture surrounded on two sides by a large - single or double - coloured border with the band name and titles. Small runs were produced each time, and printer used to change such border[s] colors. As a result, the range of early Decca picture sleeves is impressive, scarce and sought-after.
Among these was one only exclusive EP ['Tell Me' - Decca F11999].

In the second half of the 60's, unique full coloured PS and catalogue numbers [e.g.: F22405, F22903] were produced, as well as promo-only releases with unconventional couplings.
A very unique and popular single among collectors notably is 'Con Le Mie Lacrime', the Italian version of 'As Tears Go By'.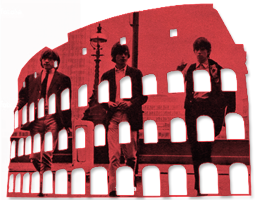 In the 1970's and later, some unique PS are also issued, and many promo white labels as well.
Exclusive are the 'Angie' / 'Cherry Oh Baby' PS and a box set of 4 singles [promos from EMI + Decca!] issued in 1982. The last 7" in PS made in Italy was 'Undercover' in 1983 - promos with other artist on B-side were issued until 1997 on Virgin though.