Brazilian 7" discography / The 'Golden Oldies' series [1982]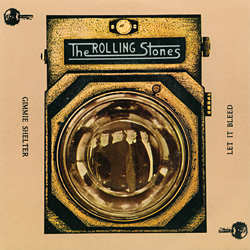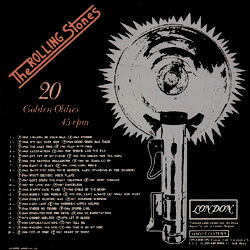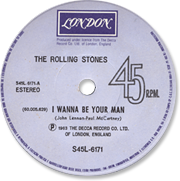 The 'Golden Oldies' are an ultimate set of 20 singles issued in 1982. Each record has plain purple labels turning at 45 rpm and comes in a hard cover picture sleeve following a pattern on blue, green, pink, or brown background.

The first 13 volumes are reissues of the UK Decca singles discography - minus 'Come On', 'Not Fade Away', and 'Little Red Rooster'.
'Lady Jane' / 'Mother's Little Helper' is the US single in reversed sequence.
The last 6 numbers are unique couplings to these series.
Note that all these singles are equally rare.

A generic back cover was used for each single featuring a reminder of the whole series tracklisting.




















Golden Oldies
tracklisting
#
view
cat.#
titles a-side / b-side
21
S45L-6171
I Wanna Be Your Man / Stoned
22
S45L-6172
It's All Over Now / Good Times, Bad Times
23
S45L-6173
The Last Time / Play With Fire
24
S45L-6174
(I Can't Get No) Satisfaction / The Spider And The Fly
25
S45L-6175
Get Off Of My Cloud / The Singer Not The Song
26
S45L-6176
19th Nervous Breakdown / As Tears Go By
27
S45L-6177
Paint It, Black / Long Long While
28
S45L-6178
Have You Seen Your Mother, Baby, SITS ? / Who's Driving Your Plane
29
S45L-6179
Let's Spend The Night Together / Ruby Tuesday
30
S45L-6180
We Love You / Dandelion
31
S45L-6181
Jumpin' Jack Flash / Child Of The Moon
32
S45L-6182
Honky Tonk Women / You Can't Always Get What You Want
33
S45L-6183
Street Fighting Man / Surprise, Surprise
34
S45L-6184
Lady Jane / Mother's Little Helper
35
S45L-6185
Under My Thumb / Stupid Girl
36
S45L-6186
Sympathy For The Devil / No Expectations
37
S45L-6187
Gimmie Shelter / Let It Bleed
38
S45L-6188
Congratulations / Tell Me
39
S45L-6189
Walking The Dog / Time Is On My Side
40
S45L-6190
Out Of Time / Heart Of Stone