Membership information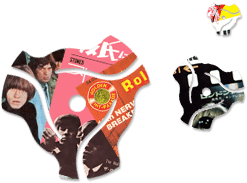 Why being a member?
While visitors can only browse 5% of the site - one country, one song - members have full access to all countries discographies, song by song browsing, price guide, cross-countries links and references, bootleg discography and more [content is being almost daily updated].
Stones7.com offers the most complete singles and EPs worldwide discography of the Rolling Stones known in the world today and has been a reference and a collectors tool since its first version online in 2000. Find more about it here.
Note: book projects have been abandonned as no book could contain the mass of info, details and uptodate accuracy, that this site offers [it would have unrealistic production costs, and be an environment crime]
---
Members' benefits
all countries discographies
all songs sheets
bootlegs detailed listings access
advanced search engine [including country, title, catalogue or matrices numbers, labels, years, or description details]
choice of view modes for results display [text & pix , thumbs , or extended galleries , customization of number of items per page & sort criterias]


price guide [near mint estimation value for each record]
full details for each record [more pictures, matrices numbers, etc]
'the 10 last entries' panel updated in real time


Standard visitor's features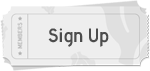 A little contribution of 12€ or $18 is asked for one year membership
, payable via
Paypal
. For the price of a museum ticket, a member helps to keep the site alive and up-to-date with harsh collectors information.
Sorry but the requested page is reserved to members.
Please log in below, or
register
.