Don Covay [Home]
/ Songwriting
Songwriting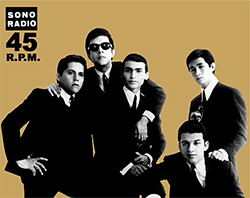 Best known for his R&B classics 'Mercy Mercy', 'Chain of Fools', 'See-Saw' and 'Sookie Sookie', Don Covay penned more than 300 songs. His compositions have been recorded by such varied artists as Aretha Franklin, Steppenwolf, Bobby Womack, The Rolling Stones, Wilson Pickett, The Small Faces, Grant Green, Peter Wolf and many more.

"Don made his recording debut in 1956 as a member of the Rainbows vocal group. His idol at this time was Little Richard, whom he managed to meet in 1957. Richard took him on as his opening act, bestowing upon him the nickname Pretty Boy, as which Don released his first solo disc. When record sales proved meagre, he channelled his energy into writing songs with John Berry of The Rainbows. Off the bat their compositions were picked by name artists Gene Vincent, Dee Clark and Wanda Jackson.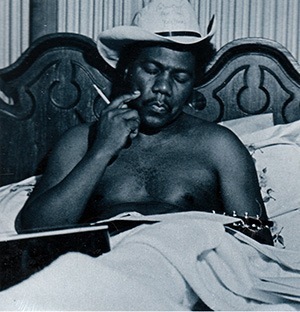 'Pony Time', Don's first record to bear an additional credit for his backing combo The Goodtimers, saw him enter the Hot 100 for the first time in 1961. The same week, a cover by Chubby Checker debuted on the charts on its way to #1, leaving Don stuck at the lower end. Convinced that financial security would come from writing rather than recording, he signed with song publishers Roosevelt Music in New York's famous Brill Building, where he shared a cubicle with his cousin, ace arranger Horace Ott.

Gladys Knight & the Pips delivered Don's 'Letter Full Of Tears' into the Top 20 in 1962. His profile raised, Don was sought out by Atlantic Records' Jerry Wexler on the hunt for material for Solomon Burke, thus beginning a long and fruitful relationship that would see the name Don Covay grace the record labels of many of the company's major soul stars.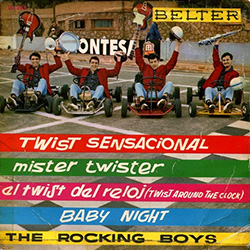 In 1964 Goodtimers' guitarist Ronnie Miller came up with a catchy lick that evolved into 'Mercy Mercy', which saw Don finally crack the Top 40. The number would be a cream cut on the Rolling Stones'' Out Of Our Heads' album in 1965, swelling Don's coffers further.

Meanwhile, he was added to the roster of Atlantic, who dispatched him to Stax Records' studio in Memphis to record. The trip did as intended, returning him to the charts with the blistering 'See-Saw', co-written by guitar genius Steve Cropper. 1965 also saw Little Richard enjoy the biggest hit of his post-50s career with Don's masterpiece 'I Don't Know What You've Got But It's Got Me'.

Don continued to record prolifically for Atlantic, but of his subsequent singles for the company, not one reached the Hot 100. Fortunately, the fallow period was offset by the massive success of Aretha Franklin's version of Don's 'Chain Of Fools' and her revival of 'See-Saw'.

Don remains best remembered as a performer. Given that his catalogue runs to several hundred songs and his client list as a writer includes - in addition to those already mentioned - Connie Francis, Etta James, Wilson Pickett, Joe Tex, Ben E. King, Jerry Butler and dozens more, the man deserves to be a household name, regardless of his great body of recorded work."
by Malcolm Baumgart, from the liner notes of 'Have Mercy! The Songs Of Don Covay', with kind permission from Ace Records



He's an innovator, and any company that takes a chance on Don really wants to stay

Bobby Womack